Hi Friends...I am not even going to make excuses. or promises to post more often. I am just going to post when I post and let that be it. Soooooooo...
A recent Client Project.
Recently, I was asked to create a Sunroom design for a client. The screened porch was going to be enclosed, and they needed the whole room designed. One of the requirements was storage and a desk of some sort. Well the way the room is set up, the only place for storage and a desk was in a corner. If any of you have ever tried to find a corner desk, let me tell you....it is NOT easy. I looked, and looked, and looked some more, to no avail. Not to be discouraged, I decided to design my own.
I was inspired by the great mid century pieces similar to these...but wanted to add a cottagy spin to it.
via RoomService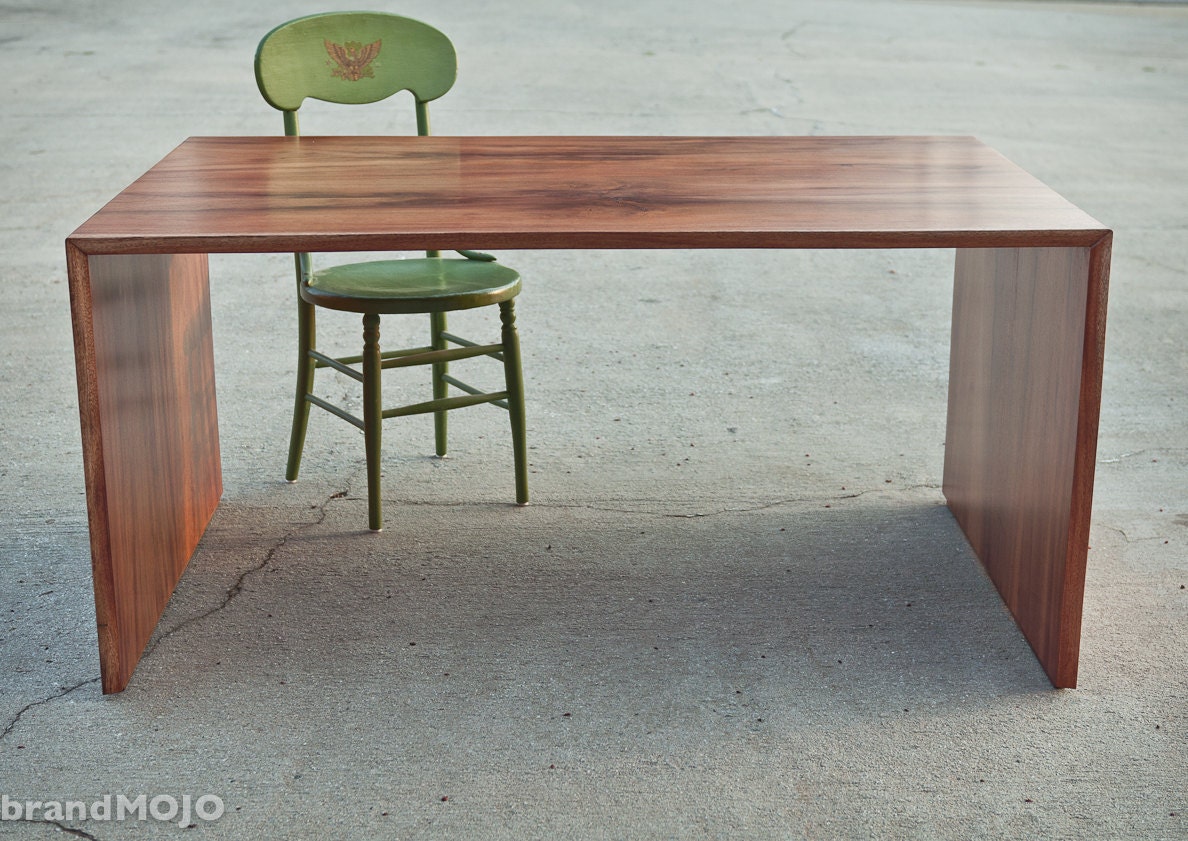 via Brand Mojo on Etsy
I decided to achieve the look I wanted, I could do it with pieces from good Ol'
Ikea
. The final result will look custom and nothing like an out of the box desk.
Originally, I wanted the
BestA
for my shelves. When trekked up to Charlotte for my big shopping trip.... low and behold I was told that they had a "run on those shelves" the night before and they were totally out! Ahhhhhhh, what to do. Turns out the Stuva in the children's section is virtually identical in size.

BestA
Stuva
And a drawer to go along with it.
Crisis averted...shew!
Next I needed a top. Numerar to the rescue. For this project I bought (2) 95" lengths.
All I needed was a pair (or 2) of handy people to help me cut and put it all together. (2) L-brackets hold the waterfall top together, and a handfull of screws. I also replaced the hardware on the drawer with a cup pull. Voila!
Just goes to show, that
A.) Just because it doesn't exist in a store, doesn't mean it can't be done.
B.) out of the box doesn't necessarily mean that is how you have to use it as such
C.) "Custom" doesn't necessarily mean big bucks!
Hope your inspired to do some "
Ikea hacking
"!