So today I decided to start a design blog....I spend a large part of my time(when the kids are at school, or otherwise engaged) looking at design, musing about design, dreaming, and sometimes sketching. oh, and scouring local antique stores, and auctions, fabric stores, etc.
Thus, the design blog. I am a graphic designer that LOVES all things interior design. From the found objects, to High design, I LOVE it all!
This is where i want to chronicle all of my design musings. From color to furniture to antiques and decoration, This blog is a bit of an outlet for what I have done, plan to do, and wish to do. So I will start with a project that I am about to start. My Living room design (we just designed and remodeled an Old Georgian Colonial. (another story that I will get to in dribs and drabs) that I am in the midst of decorating.
So here I start...
THE SOFA
A French Provincial Sofa Scored for a cool $80 at a local antique auction. Mcgee auction house.
oh what to cover it in. I could cover it in this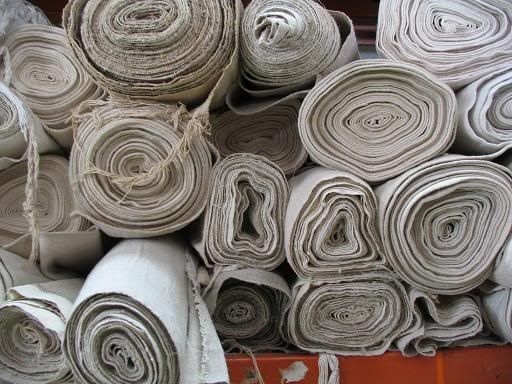 Vintage Homespun Linen from VaFlax
so it will look like
This
Houston designer Pam Pierce's living room

or a more durable/stain resistant cotton canvas with a print so it might look like
THIS
This makeover was completed by Nancy over at Mod Green Pod. You can read all about it here


OR
THIS (someday) oh (someday) WHITE
From the living room of MadebyGirl Blog, you can see the rest of her house here.
But for now my search continues. And I will probably change my mind by the morning. (Sigh)
G